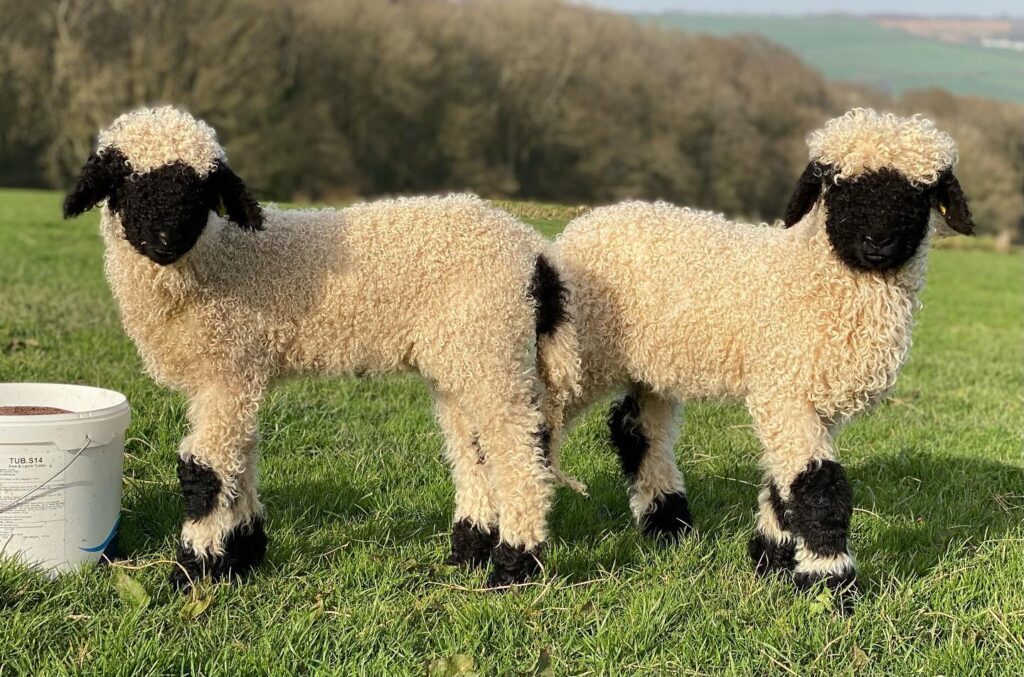 Valais Blacknose 2022 Lambs
Whilst our January lambs are now reserved, we have had some March 2022 born lambs. Some of these will be looking for new homes upon weaning in June. Please email us if you would like to be put on the waiting list and to arrange a viewing. Ram lambs, ewe lambs and wethers will be made available.
halsburyvalaisblacknose@gmail.com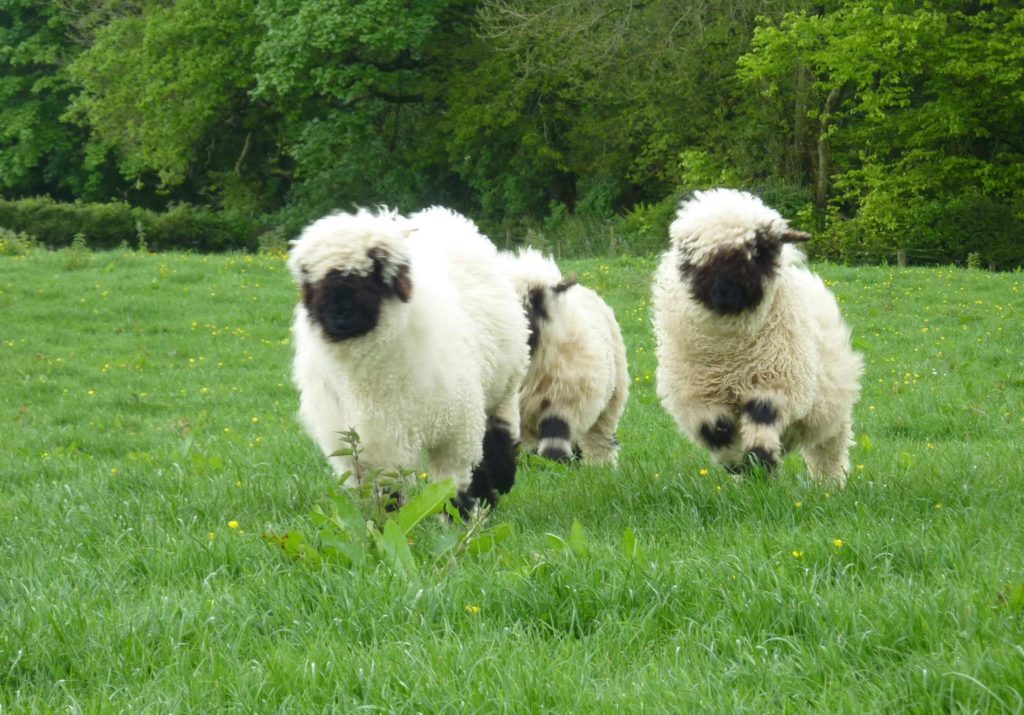 Please enquire if you are interested in older sheep – we may have something available that might be suitable for you.
We have sold Valais blacknose Sheep as show stock, breeding stock and pets to numerous buyers throughout the UK and can deliver upon request. We were selected by one of North Devon's premier visitor attractions – the Big Sheep to supply two sheep to them and we understand 'Sunny' and 'Snowy' have a wonderful time meeting all the visitors there – especially when they come bearing sheep treat bags!
We believe our pricing structure is very competitive. For reference our prices start as follows:
Ram Lamb – £600 +
Ewe Lamb – £2,250 – £3,500 depending on markings and conformation
Wethers (castrated male/ pet lamb) – from £400 – £500
Please note we will only sell to individuals or farms with a CPH Holding number as required by law. Details of how to obtain a CPH Holding number can be found here: https://www.gov.uk/guidance/register-land-you-use-to-keep-livestock
Valais Blacknose sheep by nature are a very social animal – good with other livestock and humans. They should not be kept alone and therefore we will only sell sheep as singles if the buyer already has other Valais or sheep on their farm.