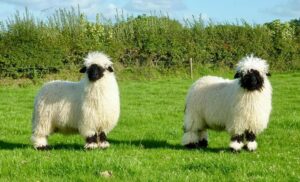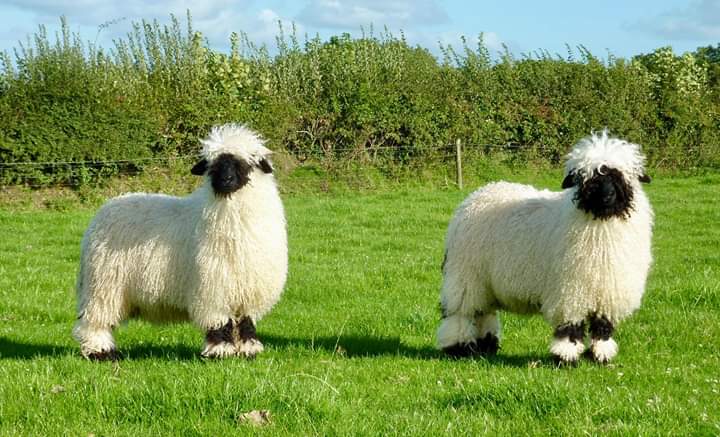 Halsbury Valais Blacknose Sheep – Producing High Quality Valais Blacknose Sheep in Devon – England
The Valais Blacknose are an amazing breed of sheep. They originated in the high Alps in the Canton of Valais, Switzerland in the 15th century and have been in the UK since just 2014. Their distinctive markings and friendly temperament have earned them the title of the 'World's cutest sheep' and they have become extremely popular in the UK.
With over a decade of breeding Pedigree sheep at Halsbury Barton Farm and five years focused on the Valais Blacknose we aim to breed the best to the best to produce high quality lambs for the show ring, for further breeding or for the pet market. Read more about us in our 'About Us' page and see what we have for sale in our 'For Sale' area or for hire in our 'For Hire' section. You can also follow us on Facebook
Showing Valais Blacknose
We believe showing is an excellent way to promote the breed, have some fun and hopefully win some prizes. We have shown pedigree Jacobs for a number of years and won many prizes and are now beginning to win with the Valais Blacknose too.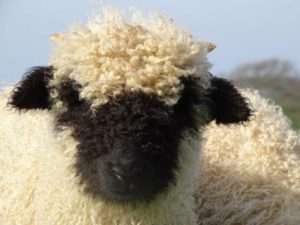 Our Flock
We started our flock of Valais Blacknose Sheep in 2016 and since then have remained focused on breeding the best quality sheep we can. Between us we have over 20 years of breeding and keeping sheep. Our flock has gone from strength to strength and we have sold animals throughout the UK. We show our offspring at Local and County shows and are committed to promoting the breed of these amazing animals. Please explore our website and find out more about us and the sheep.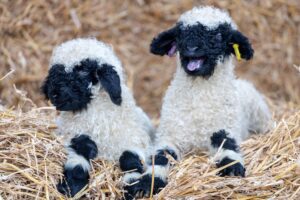 Media
Our sheep have featured in many well known media outlets including The Times, The Daily Mail, The Daily Mirror, The Star, The Express, The Metro, The Western Morning News, Hello Magazine and The Western Daily Press and have even made TV debuts on 'This Morning' and 'Escape to the Country'. For further media inquiries please do email us and we will do our best to assist.
Further information
Please explore our website and should you have any questions or enquiries please contact us – the details of which are in the 'Contact Us' section. We would love to hear from you.
Chris and Tom